The largest asset that most Americans own is their home. However, even relatively fluid real estate markets like the one in Tucson do not always make it convenient for seniors to easily sell it. Homes also have sentimental value for most of us – and it is great to live near your family. Reverse mortgage loans allow you to remain in your home while getting some extra money that you need for your retirement.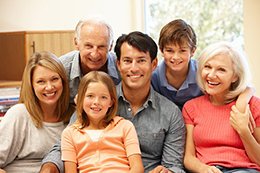 Sandy McKee is Tucson's most trusted reverse mortgage specialist. He has lived in Tucson for over 20 years and has worked in the industry for over 15 years, 7 of which have been with Sunstreet Mortgage. In this time, he has helped hundreds of families to realize their retirement dreams with reverse mortgage solutions. Call now at 520-907-3225 to find out how he can guide you to a smooth closing for your reverse mortgage.
How a Reverse Mortgage Can Move Your Life Forward
Reverse mortgages are home loans for qualified homeowners 62 or over who will continue to live in the property as a primary residence. The lender then provides monthly payments, a lump sum, a line of credit, or whatever combination of the above works best for the borrower.
The main advantage of this type of mortgage is that no repayment is required. The borrower must pay taxes, insurance, and pay for home maintenance. The reverse mortgage ends when the borrower stops using the home as their primary residence, when they sell the home, no longer live in the home or pass away. The maximum value of the loan is also capped at the value of the home in most cases. In fact, a reverse mortgage is a non-recourse loan. This means you or your heirs can never owe more than the market value of the property.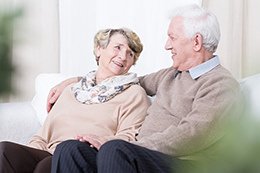 This type of loan can help you to move your life forward if:
You need extra help paying for living expenses
You want to travel
You would like to consolidate your higher interest loans
You need to replenish your savings
You have to cover an unexpected expense
You need temporary financial assistance before you begin receiving pension or annuity payments
You want to improve your living standards in retirement
Or anything else you can think of that money can buy!
Too many seniors miss their chance to really enjoy retirement. Reverse mortgage solutions can make your dreams of a relaxed and financially secure retirement possible today.
Will I Qualify for a Reverse Mortgage?
If you are 62+ and are currently living in your home as your primary residence, chances are that you qualify for a reverse mortgage. You can plug in your home value, age, and some other relevant information on our reverse mortgage calculator to learn more about if you qualify and how much you can borrow with a reverse mortgage.
Learn More About Reverse Mortgages in Tucson
If you would like to learn more about how this type of mortgage works and for answers to your questions about reverse mortgages in Tucson, check out our information pages on the topic:
In Tucson and the surrounding area, contact Sandy McKee to find out more about how reverse mortgage solutions can make it easier than you ever thought possible to enjoy your retirement.