Retirement has become an enormous source of stress, particularly for the baby boom generation that is currently entering retirement age. There is uncertainty about, the state of the stock market, the reliability of real estate as an investment, and the stability of insurance companies. Housing costs, medical costs, the rising cost of education for your grandchildren, and more all add to this uncertainty. Plenty of retirees today find that they were less prepared than they thought they were, even if they have significant assets. Fortunately, there are reverse mortgage solutions for seniors of all income and asset levels.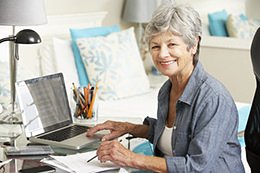 What would you say to never having to make a mortgage payment again for the rest of your life? That is what reverse mortgage solutions have offered for many families in the Tucson area and can offer you.
To learn more about reverse mortgage solutions in Tucson contact Sandy McKee at Sunstreet Mortgage using the form or info below:
Sandy McKee
NMLS#224632
Sunstreet Mortgage LLC.
1725 E. Skyline Drive
Tucson, AZ 85718
Office: 520-396-1264
Cell: 520-907-3225
Fax: 520-547-4141
Email: [email protected]
Sunstreet Mortgage LLC. NMLS #14517
Will I Qualify for Reverse Mortgage Solutions?
All reverse mortgage borrowers must be:
Over 62 years of age (one borrower must be 62 years or older)
Living in the home that will have the reverse mortgage on it as their primary residence in addition to paying property taxes, homeowner's insurance, and costs associated with home maintenance
Capable of passing a typical mortgage credit check which includes verification of assets and income. To obtain a reverse mortgage additionally, you must have either no current mortgage or a current mortgage balance low enough that you can pay it off with funds from the reverse mortgage.
Anyone who meets those requirements can qualify for reverse mortgage solutions. The specific terms of the loan are often heavily dependent on the age of the youngest homeowner in the household applying for the loan and the appraised value of the home.
Are There Reverse Mortgage Solutions for Me?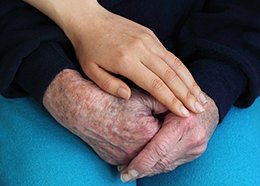 Reverse mortgages are not just for low income seniors. There are reverse mortgage solutions for seniors of all income and asset levels. Almost anyone could use additional cash flow or a lump sum payment to help supplement their retirement.
For example, retirees with complex finances can use reverse mortgage solutions to consolidate high interest debt, reduce the financial burden of medical care, provide immediate financial assistance to younger family members, avoid having to move into a nursing home, pay for home care, and other advantages.
The best part about Tucson reverse mortgage solutions is that they are relatively immediate compared to most other retirement financing options. Accumulating an investment portfolio takes a lifetime of work. If you have lost your savings in an unpredictable market crash, you may have done everything right – but you cannot go back in time to sell before the dips. Reverse mortgage solutions make it possible for you to restore your financial health now – regardless of what decisions you have made in the past.
Why Work with Sandy McKee at Sunstreet Mortgage in Tucson, AZ?
Sandy McKee has specialized in providing reverse mortgage solutions in the Tucson area for over 15 years, and he has lived in Tucson for over 20 years. As one of the area's foremost reverse mortgage lenders, Sandy has helped hundreds of customers to achieve their dreams with reverse mortgage solutions.
Call Sandy today at 520-907-3225 or e-mail him at [email protected] to find out what reverse mortgage solutions are available for you.