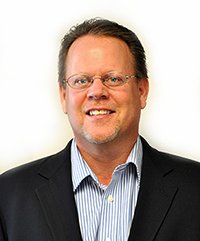 Since 2009, Sunstreet Mortgage LLC has been the most trusted residential reverse mortgage lender in Tucson. We focus on understanding the needs of our customers, guiding them through each step of the loan process, and helping borrowers to meet their personal and financial goals.
Apart from being a reverse mortgage lender, Sunstreet Mortgage also offers competitive pricing on FHA mortgages, VA mortgages, USDA mortgages, manufactured housing, and other residential mortgage lending products in Tucson. Our expert staff of loan officers have extensive industry experience and longstanding relationships with the best realtors in Tucson.
Contact Sandy McKee today to find out more about our reverse mortgage solutions and how a reverse mortgage can help secure your financial future.
More About Sandy McKee's Experience as a Reverse Mortgage Lender
Sandy has been a proud resident of Tucson for over 20 years, and has been a reverse mortgage lender and loan consultant for over 15 years. His specialty is as a reverse mortgage lender, and his trademark is a strong orientation to detail regarding client needs that ensures smooth and seamless progression to closing every time.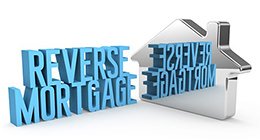 Given that he is a specialist reverse mortgage lender, Sandy McKee loves working with seniors and their families throughout the Tucson area. He assists clients to make decisions that consistently improve their lives by giving them happiness and security in retirement. Good reverse mortgage lenders empower seniors to enjoy their retirements.
Sandy delivers superb service as a reverse mortgage lender by taking outstanding personal care of clients and building personal relationships with them in order to keep them as loyal customers who tell their friends and family about his service.
Why Sandy McKee Is the Most Trusted Reverse Mortgage Lender in Tucson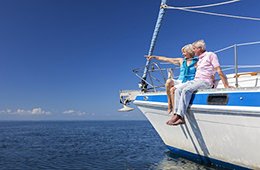 You can sum it up in one word: experience. With his established relationships in both real estate and mortgage finance within the Tucson area, the combination of Sandy and the Sunstreet Mortgage team makes for an unbeatable network that routinely delivers results to clients.
Even clients who are familiar with the reverse mortgage process are often surprised by what Sandy has been able to achieve for them. Thanks to his in-depth knowledge and hands on experience with this type of mortgage, he has been able to provide financial independence and peace of mind to hundreds of clients in the Tucson area as a reverse mortgage lender.
He has even been able to enable low-income seniors or those with depleted savings to remain in their homes with a high standard of living using reverse mortgages and savvy financial planning. He has helped other seniors to buy second homes, restore their nest eggs, cover back HOA dues, and reduce monthly expenses. Using reverse mortgage loans, he has also enabled clients to move into new primary residences without a mortgage payment by using reverse mortgages for purchase.
If you are ready to find out more about how Sandy McKee can help you reach your retirement goals with personalized reverse mortgage solutions, contact him online or by phone today.